Being a savvy smartphone user (self-proclaimed, but I would like to think that I am), I have a lot of apps, so much that I had to put them into folders because there are too many of them to fit all the pages. Most of them are actually games, but I do have some apps I swear by because of their use in my life. Below are a few apps in my list that I use daily, some you might already use, some you might not
Instagram + VSCO cam
If you ask me "what is your favorite social media, Marc?" I am pretty sure I almost always will answer Instagram. Being born a visual person, I gravitate towards beautiful pictures, which is why I am not proud of the amount of people I follow in Instagram. Hand in hand with Instagram, of course I have to talk about editing apps, right? I have a few that I used from time to time, but VSCO cam is the one I swear by and use 80% of the time. My favorite feature will have to be the ability to copy and paste edits across a few pictures, that way you don't have to tweak each pictures from scratch and your feed is as consistent as it can be (because consistent is neat, and neat is beautiful). Best of all, it's free, but it is worth it to purchase some in app filters.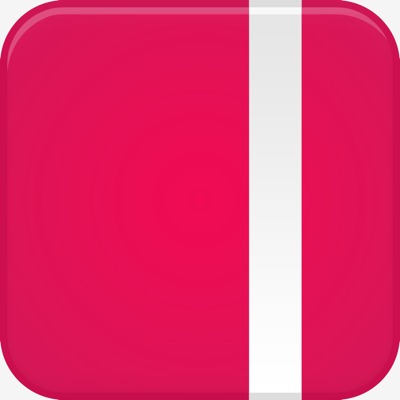 Pocketbook
This manages your finance flow so nicely, and unlike apps like Spendings, you don't have to manually input every transaction you spend it on. It connected itself to your bank account and all the transactions you made on your card all automatically comes up and categorized. They also have an ability to flag some as tax return in order to make it easier for you on tax return time. They have a separate app to lodge your tax return (which is apparently checked by real tax accountants), so you should check it out if you don't have an accountant to help do your tax for you.
I know you are concerned with security, they use an encrypted layer of protection for your data, read their FAQ if you are still concerned.
Feedly
This app is my favourite RSS reader after the death of Google Reader(RIP). You can put the blogs you're reading into categories, so if you're like me and you read a few types of blogs, you can filter it depending on what you want to read that day. You can put some on read for later or bookmark them if they are particularly enjoyable to you. It also has a corresponding web app and chrome extension so you can switch reading them between your device and your desktop. Both the app and the web app has a clean, no-nonsense, no-frills layout that helps you focus on what you're reading. Love love love it.
1Password
With all the online stores you frequent, the email addresses you own, all your social media, credit cards, and memberships, how many passwords do you have to keep track with? If you answer just one, please know that it is not a very secure way to do that. 1Password is an app that saves your password, it is able to actually suggest complicated passwords for you to use for your accounts. You can also categorize what kind of password it is (can you tell I am really big on the categorizing/organizing?). It requires a password to open the app for added security, and all passwords have 3 layers of encryption. Still not sure about their security? Read their FAQ.
Tripview
If you live in Sydney, you know that our transport system is nothing to brag about. This app makes it all somewhat more bearable. I had this app from when I first owned a smartphone, and never looked back since. If you ride buses, you can actually follow them on the map and see where they are currently are. So handy. In the end of the day, I recommend getting the paid version because it keeps your destinations on file. If you use public transport as frequently as me, trust me you don't want to input your departure and arrival stations over and over.
Bonus: Podcasts
I hard a hard time deciding if I should include built-in Apple apps in this list, because frankly there are a few I can't live without, Weather, Calendar, iBooks, Music, etc. This one however, has just became one of my best friends lately, especially at work while doing tasks that does not require full brain power. I have a few podcasts that I binge listen to, but they might warrant to be a separate blog post in the future. Keep your eyes peeled
Best of it is that it is already on your iOS devices! Start looking for some podcasts and start listening now!
New love: Sleep Cycle
I was cynical when I first got it, it claims to wake you up in a perfect moment of sleep so you don't feel like you're jolted awake. But after using it after a few weeks, I find that it actually works quite well. Everytime my normal alarm wakes me up, I would just feel so sluggish and go back to sleep, however when Sleep Cycle alarm wakes me up, somehow I end up getting up… Funny right? I wonder if they have some kind of hypnotheraphy in their alarms to force me to wake up. Somehow it just works. Beautifully designed too, I am a sucker for nicely designed apps that just works as intended (UI goals right there :D)
So that is all, folks. All my favorite iOS apps in one neat post. Do you have some apps you swear by and would like to share? Please share them with me, I hoard apps in a daily basis
♥ Marc